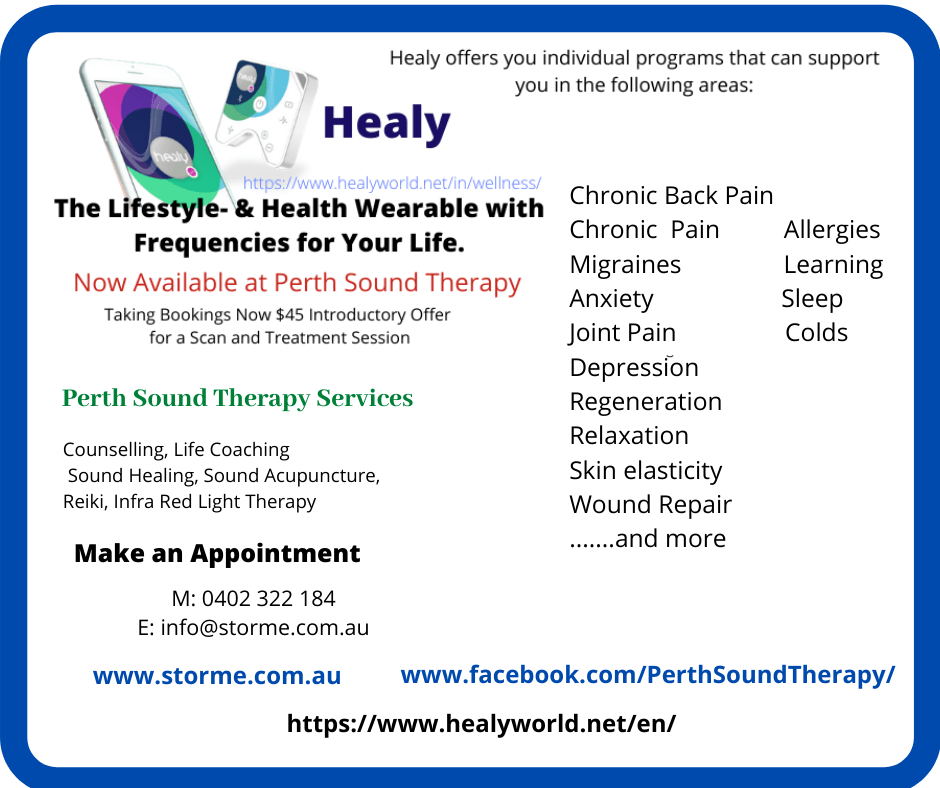 SALE I am selling two of my six devices for $230 cheaper than retail price. Contact me for more information. To hire a healy-take it home and use it for your whole family $100 for a 3day hire.
Healy is a medical device for the treatment of pain in chronic pain, fibromyalgia, skeletal pain and migraine, as well as for the supportive treatment of mental illnesses such as depression, anxiety and related sleep disorders. All other applications of Healy are not recognized by conventional medicine due to lack of evidence in the sense of conventional medicine, . However personally i have been using the device for 3months now for all of the other programs as listed above and i believe the other programs work and are successful at assisting with their specific aims.
I have been using the device specifically for myself and my family if i hve or the device has detected any signs of a cold. We have run the programs for 'çold' and ímmune' system' and none of us have entered into a cold or flu-like cycle. In fact the symptoms have passed within 24-48hours.
The Healy is a small wearable device that analyses your aura, chakras and individual frequency via a quantum sensor – then delivers customised specific frequency programs to promote bio-energetic balance, vitality and overall wellbeing. When you have your scan all of this information gets emailed to you so you have your own copy and you can read through it all in your own time.
This is a great introduction video about the Healy Device: https://youtu.be/UJVtqaZrEsc
Here are some more informative links:a)Science behind FSM (frequency specific microcurrent): https://youtu.be/luGKdy1RVRs